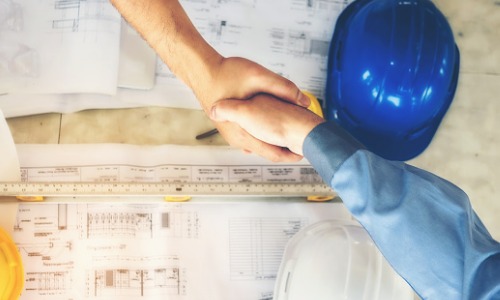 Let us help. Whether you have a painting project or a decorating project, Finishing Chicago can connect you with the ideal professional. At our disposal, we have the most talented, well-trained and safety-focused workforce to help you achieve your goals. Simply search for a qualified commercial contractor in Elgin IL right on our website. All our contractors are pre-qualified, licensed and bonded, thanks to our state-of-the-art training facility and more than 100 years of hands-on expertise.
Did you know we represent the industry's most skilled and safety-focused finishing contractors out there? They all work very hard to ensure your 100 percent satisfaction, with most working in the painting, decorating and drywall finishing industries.
Years of Experience
Serving you for nearly 130 years, Finishing Chicago is skilled at connecting you with the solution that works for you. Adding value to our clients' projects day after day, we take the guesswork out of choosing a commercial contractor in Elgin IL. With a pool of experienced and reliable commercial contractors, you never have to sweat the small stuff.
Why choose us when you need a commercial contractor in Elgin IL? Following are just a few reasons:
Drug tested for jobsite safety
Highly skilled and professionally trained
Experienced in the specific job you select
Get peace of mind knowing we belong to many associations, such as Chicago Building Congress, Chicago Women in Trades and the Society for Protective Coatings. We have industry-specific expertise that ranges from design and property management to general contracting and industrial engineering. And with professionals trained in a wide variety of tasks and industries, you can look to us for work on bridges, water towers, food processing plants and more.
Contact Finishing Chicago
If you are on the hunt for a reputable commercial contractor in Elgin IL, call us at
708-223-4499 or search online now.